Corrupt PDF Viewer - View Damaged PDF Files Instantly
Open and View Corrupt PDF Files on Windows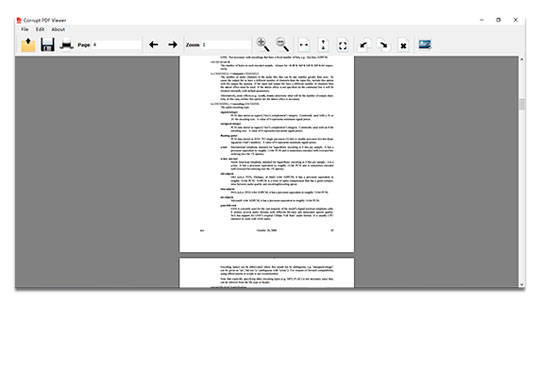 If you get the "file has been damaged" or the "this is a corrupt PDF" error messages while opening a PDF file with the PDF reader program, that means this PDF file is corrupted and cannot be opened. Corrupt PDF Viewer is a small utility that enables users to open and view damaged PDF files on Windows instantly.

Unlike other PDF repair tools only fix and recover damaged PDFs, Corrupt PDF Viewer can open and display corrupt PDF content directly like opening a regular PDF file. It also enables you to save the content to a new undamaged PDF File, which could be viewed by other PDF readers or web browsers. Besides, Corrupt PDF Viewer supports exporting repaired PDF pages to images, or printing them to printers.
Features of Corrupt PDF Viewer

View Damaged PDF Content Directly
Open and View Undamaged Regular PDF Files
Repair Corrupt PDF Files and Save to New Undamaged PDFs
Print Repaired PDF Content
Export Repaired PDF to PNG Images
Standalone Tool, Acrobat PDF or Adobe Components are Not Required
100% Clean
Portable version available


How to Open Damaged PDF Files
If you want to open a damaged PDF file and view the content, please follow these steps below:

(If you need a damaged PDF file for testing, you can download the corrupt PDF sample file - a broken manual eBook. The original manual eBook contains more than 30 pages, but this sample corrupt file is damaged and only has about 70 KB data, but it could still be opened and read more than 17 pages by Corrupt PDF Viewer.)

1. Run Corrupt PDF Viewer
Double click on the Corrupt PDF Viewer icon to run the program.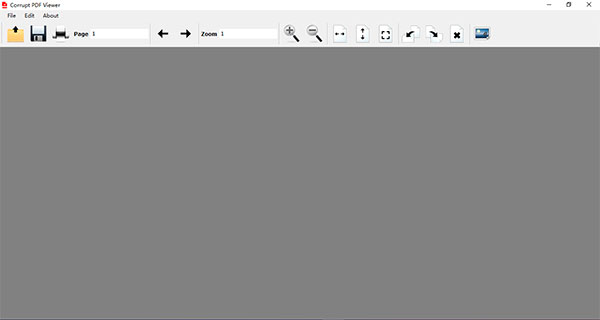 2. Open the Damaged PDF File
Click on the Open button and select the damaged PDF file.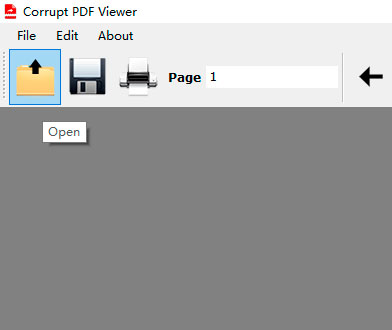 3. View the Damaged PDF's Content
After the program verifying the data, the damaged PDF's content would be displayed successfully.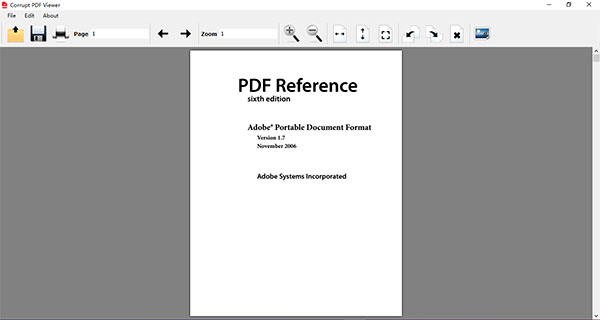 How to Fix Corrupt PDF Files
Besides opening corrupt PDF files and rendering the content, Corrupt PDF Viewer can also fix these files and save to new PDFs which can be opened with standard PDF readers or web browsers.

(Download the corrupt PDF sample file - a small broken manual PDF from SoX)

1. Run Corrupt PDF Viewer
Run the Corrupt PDF Viewer from your desktop or start menu.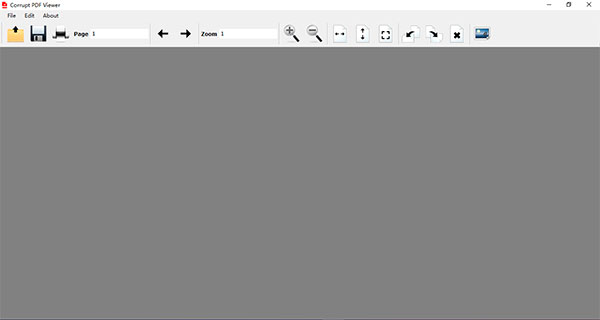 2. Open the Corrupt PDF File
Click on the Open button and select a Corrupt PDF document.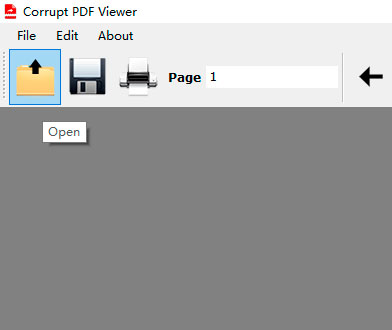 3. Save the PDF to a New File
Click on the Save button and save the PDF content to a new PDF document.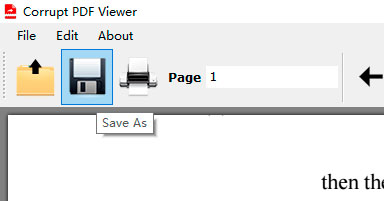 If you want the PDF to be supported by most of readers and web browsers, you can also re-print the content to PDF by "Microsoft Print to PDF" instead of saving to a new file.